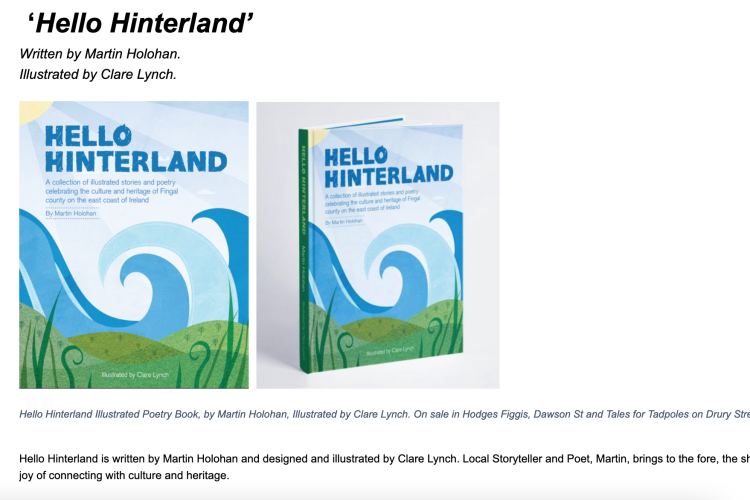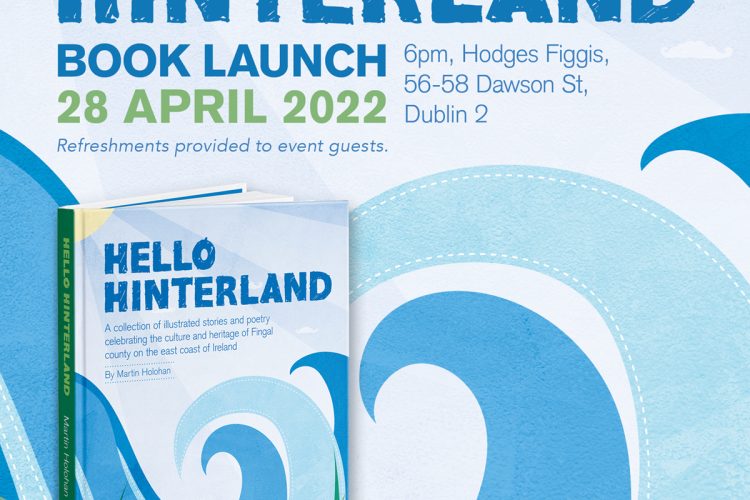 We are excited for the long-awaited launch event of the poetry book Hello Hinterland at Hodges Figgis on Dawson Street, Dublin 2 at 6pm this evening.
This book launch event has been postponed since last year due to the Covid-19 Corona virus lockdowns. We can't believe the time has finally come to introduce Hello Hinterland to the world!
Written by Martin Holohan, Illustration & Design by Clare Lynch.
See details about the event on the Hodges Figgis Waterstones website here.
Thanks for the shout-out in anticipation Hodges Figgis! read more
Read More